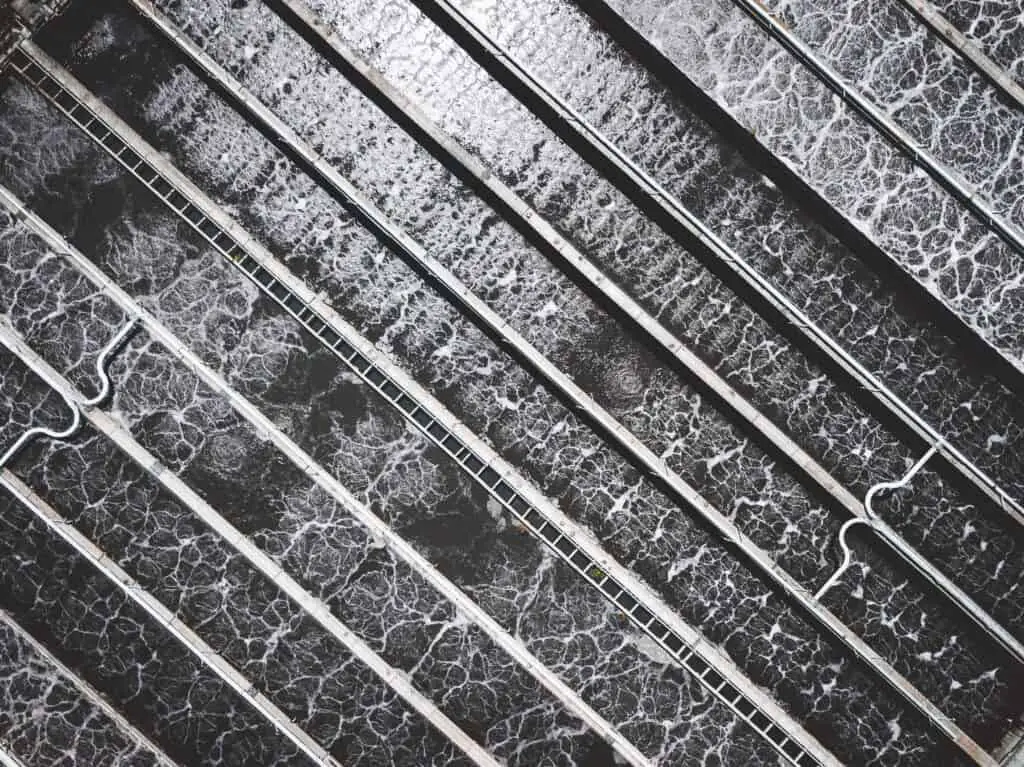 An apartment could smell like sewage for different reasons – such as waste materials decaying in the building's sewage system, the foul smell emanating from the drains, cracked pipes, and faulty septic tanks, etc. The fetid smell is not just offensive but could also cause health issues due to the high concentrations of methane found in the sewer gas.
If your apartment smells like sewage, find out the odor's root cause. If it is a drain or leaking pipe or a bad septic tank, get them repaired or replaced by a plumber. Also, look for sewage penetration within your apartment. If sewage water has seeped into your furnishings, dispose of them.
Keep reading to learn the likely causes of sewage smell in the house and what you could do about them.
Why Is Sewage Smell Beyond Just "Unpleasant"? 
There's no debating the fact that sewage smell is absolutely repulsive. However, it's critical to look at the larger picture or the major issues the sewer gas could be hinting at or signaling. In other words, sewer odor in a kitchen, bathroom, or laundry room could indicate a broader problem that's more than just bad plumbing.
Also, sewer gas, when inhaled, can make you sick. As mentioned above, methane is to be blamed for the health issues linked with breathing in sewer gas. The ingestion could lead to headaches, nausea, weakness, dizziness, vomiting, loss of consciousness, loss of coordination, and even suffocation. And when the gas accumulates in your house in large amounts, it could even become highly inflammable.
Finding the Sewage Smell Source and Things You Could Do About Them 
If your house reeks of a sewer-like, noxious odor, chances are it is sewer gas from the drainage system of your house. But do not always blame your toilet for the smell. Problems causing the odor could be hiding in your house's water systems, which include the washing machine and the shower.
Here are some common areas/spots in your house that could be causing the odor, and the steps you could take to address them:
Shower Drain 
The shower drain should be examined first before your toilet if your bathroom is emanating the foul sewer smell. A shower drain could give out a nasty smell due to biofilm accumulation or an issue with its P-trap. 
To learn how P-trap works, watch this video: 
Biofilm accumulation is the result of using different bathing products, such as shampoo, conditioner, body oils, shaving cream, and soap. These toiletries go down the drain carrying hair, skin cells, and other natural debris with them. Over time, this causes the different substances to accumulate in the vertical pipes running underneath the shower and along the P-trap. 
When this accumulation or the biofilm builds up, it starts to give out a sewage smell – thanks to the decomposing debris and bacteria. The bacteria release a sticky material that lets them latch onto the sides of the pipes, rendering it challenging to get rid of them without the right tools and/or products. 
Eradicating biofilm doesn't require plumber assistance or attention. An all-natural, DIY cleaner made using baking soda, white distilled vinegar, and boiling water would do the job. The objective is to unclog debris feeding the bacteria within the drain. If you don't have white distilled vinegar in the kitchen, Happy Belly White Distilled Vinegar is an affordable option. 
Follow these steps:
Unscrew the shower drain.

Slowly pour down hot water (not boiling water) down the drain.

Follow it up with some white distilled vinegar (around a cup).

Right after the vinegar, pour baking soda (half a cup) down the drain.

After a couple of hours, pour a gallon (around 4 liters) of hot water down the drain.

Give finishing touches with running a drain brush to clear any remaining debris.
If the sewer smell persists, get a plumber on board.
Toilet 
A quick clean, some air freshener, and/or a few flushes could help fix a foul-smelling toilet. But, at times, these quick fixes don't do the trick. If your bathroom smells like an open sewer, a cut or improperly installed vent pipe, a loose or broken seal, and/or a damaged toilet could be the reasons. 
If the walls close to the toilet emit the sewage smell, the bad vent pipe is to be blamed. The vent pipe regulates air pressure in the plumbing system of your house. The pipes also redirect foul smells outside your house to ensure there are no leaks within your bathroom. 
When these vent pipes get damaged or are not installed properly, the odors don't head outside as they should. Due to the complexities involved, you would need a professional plumber's assistance to address this issue. 
Seal Issues 
A loose or broken seal is another reason why your toilet could smell like sewage. A couple of different seals help connect your toilet to the drain. If the seals are broken, improperly installed, or loose, sewer gases could enter your bathroom. The toilet bowl not filling up normally denotes a broken seal. At times, water would pool around and in your toilet in the crevices, attracting bacteria. The growing bacteria population causes a bad smell. 
To fix a loose or broken seal, give it some caulk treatment. Apply caulk to the toilet's seals and also the bolt holes that help secure the toilet; if the toilet looks like it's broken, get in touch with a plumber for a professional repair job.
Sink 
A bathroom sink could sometimes give out a sulfur-like odor. There could be multiple reasons behind your stinking sink, but overflow buildup is typically the cause.
Many sinks have a hole at the top to work as a water outlet, so that there are no overflow spilling issues. Like all things that come in contact or live in water, the sink could build up mildew and grime in no time, particularly in the overflow spot.
Fortunately, overflow cleaning is easy. You would only need bleach, a bottle brush, and water.
Use the brush to scrub the insides of the overflow zone and clear the debris.

Next, prepare a solution of equal parts chlorine bleach and water.

Use the brush to apply the solution onto the overflow spot to get rid of any lingering odor or bacteria.
If this thorough cleaning doesn't clear the odor to satisfaction, contact a plumber.
Washing Machine 
If your bathroom is clear or devoid of any foul smell, the very next thing you must turn your attention toward is your laundry room – washing machine, to be specific. A washing machine could smell like a sewer if there are vent pipe clogs, drain clogs, or its P-traps are not installed properly. 
The washing machine hose is flexible, which means it is easy to install it improperly. In other words, the hose could have been inserted a tad too far inside the drainage box, preventing correct P-trap functioning. This, as a result, would cause odor to seep into your house. 
To prevent these issues from occurring, make sure the pipe is inserted approximately eight inches (20.32 cm). This would allow the P-trap to function properly, preventing sewer gas leakage. 
Clogging 
A drain line clog would cause hair, soap, and other organic matter to accumulate. Bacteria would grow on the clog, producing a foul smell that resembles sewage smell. Fortunately, fixing a clogged drain is easy. A drain snake is usually the only tool you need to unclog the drain line. 
A clogged vent pipe, on the other hand, means no sewer air ventilation. This leads to odor leakage, originating from the walls near the vent pipe. To check for clogged vent pipes, get to the roof of your house. Oftentimes, debris such as bird nests could be playing spoilsport. If you find out any such obstructions, remove or dislodge them using any appropriate tool.
Conclusion 
If you smell a nasty odor in your house, you need not evacuate your space. A visit by the plumber is usually good enough. But before calling on a professional, try to identify the problem by yourself and fix it if it's not too much work.